This post brought to you by
PeiWei
. All opinions are 100% mine.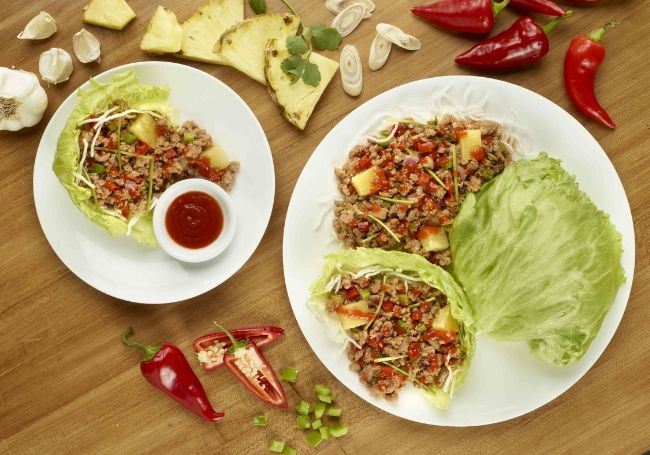 I'm excited to tell you about a yummy new dish I recently tried and you can try it too but you'll have to act fast! Through December, you can stop in your local Pei Wei Asian Diner and check it out their newest wrap: the Sriracha Pineapple Pork Lettuce Wrap. Enjoy all-natural wok-seared pork with a colorful combo of fresh cut ingredients like pineapple, red onions and red and green peppers topped with a kick of Pei Wei's own Sriracha sauce and served with cool, crisp lettuce cups. It's only 6.95 and is another great addition to their already-outstanding line of lettuce wraps including Traditional Chicken, Thai Chicken, and Korean Steak.

With the Holidays in full force, you need all the help you can get-- whether it's dinner for the whole family or a quick lunchtime snack while you're running around town shopping for last minute gifts. Your local Pei Wei has you covered when you're in the mood for a casual dine-in experience or just need your nosh to-go! Explore the full Pei Wei Asian Diner menu.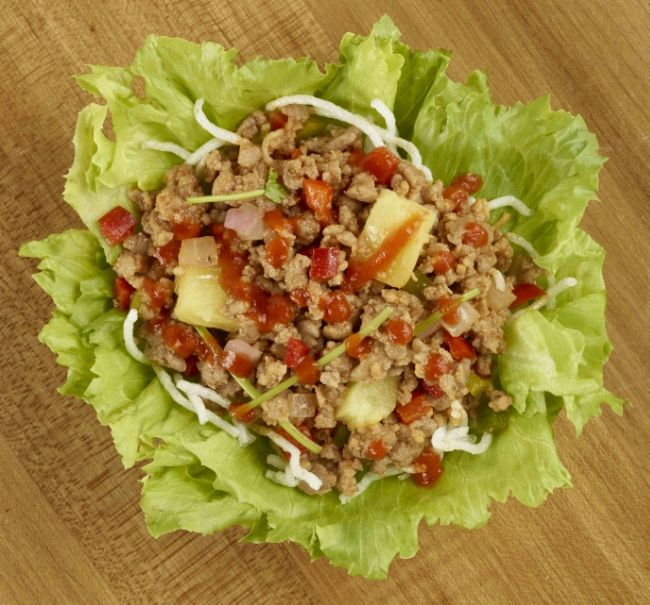 Pei Wei offers a menu of fresh, high-quality Asian-inspired cuisine featuring 35 fresh, hand-cut ingredients! Because all menu items are made-to-order, YOU can customize each dish to YOUR liking. That's my favorite part of the Pei Wei experience. Pei Wei also serves freshly prepared, wok'd to order dishes AND a wide variety of gluten-free and vegetarian options. There truly is something for everyone!

The new Sriracha Pineapple Pork Lettuce Wraps go great with the Thai Wonton Soup, a Spring Roll, or my own personal all-time favorite, Edamame! Tell me why you're excited to try this new wrap and what you would pair it with! Remember Pei Wei this December when you're running holiday errands, hungry, and it's cold outside! Also be sure to follow Pei Wei on social media to stay in the know about all the new and yummy things they always have in store! You can Like Pei Wei on Facebook, Follow Pei Wei on Twitter, and Follow Pei Wei on Pinterest.